FAMOUS ARTIST Elsbeth Shaw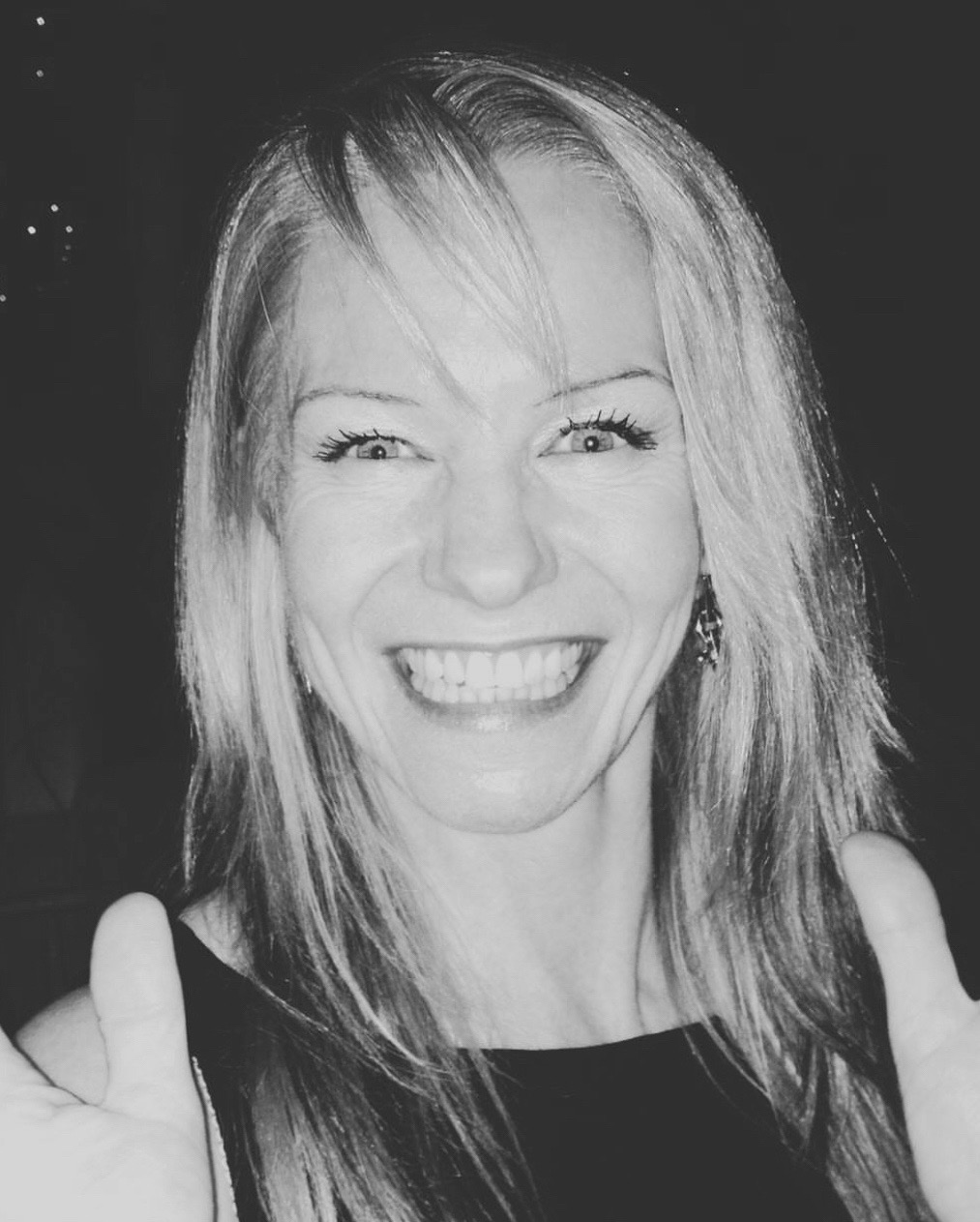 Symmetry and Style.
History and Context.
A continuous body of work, a 'Runway Show'.
Elsbeth paints draws and creates using hundreds, often thousands of circles full of colour.
Her voracious love of Art History draws upon the genres of OpArt, PopArt, Architecture and Fashion as she creates something new and all her own. With perfect colour sensibility and a unique style aesthetic she symmetrically, architecturally and symbolically builds a beautiful pattern genre utilising both the most serene and subtle tones – to the brightest most powerful shades.
Inspired by Artisits Bridget Riley, Victor Vasarely, Yayoi Kusama and Anni Albers.. The sketches of Karl and Manolo.. Combined with an academic love of fashion past and present, and a restless and unapologetic design sense she has built a narrative completely her own.
Elsbeth sews together imagery made to measure, to the highest standards, unmatched skill and attention to every detail. A Couture approach to making Art.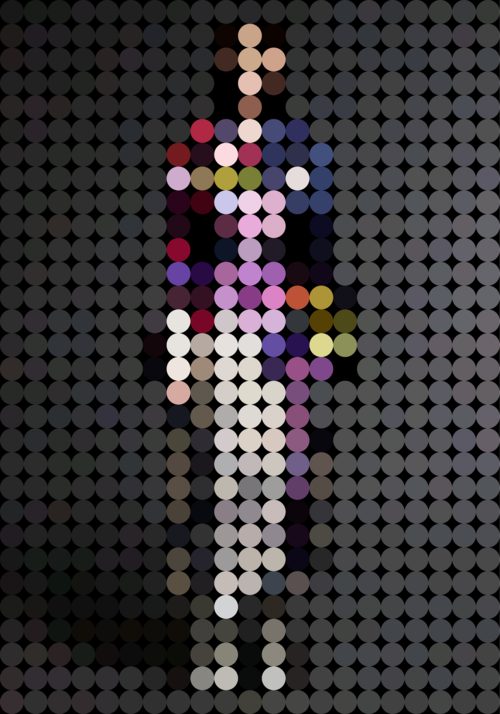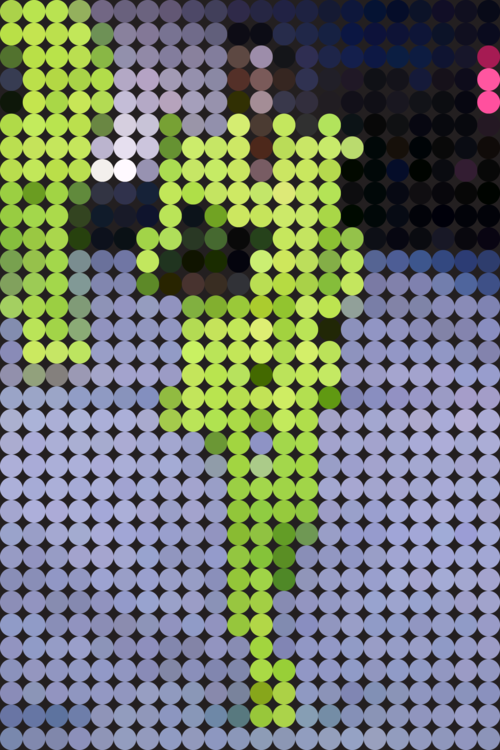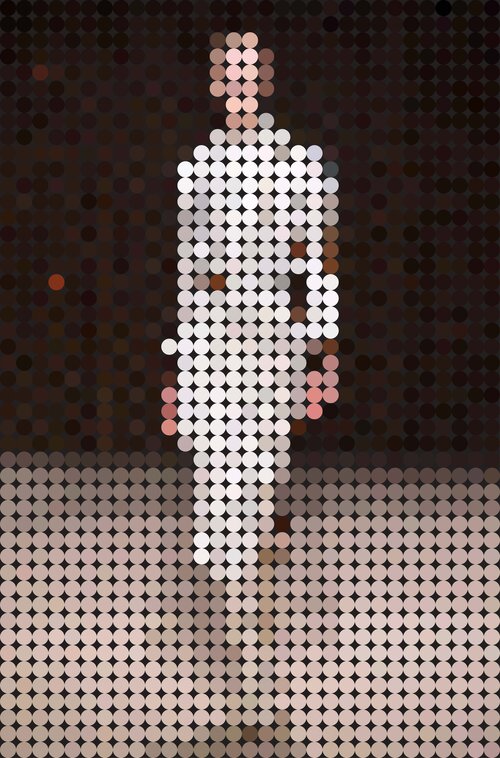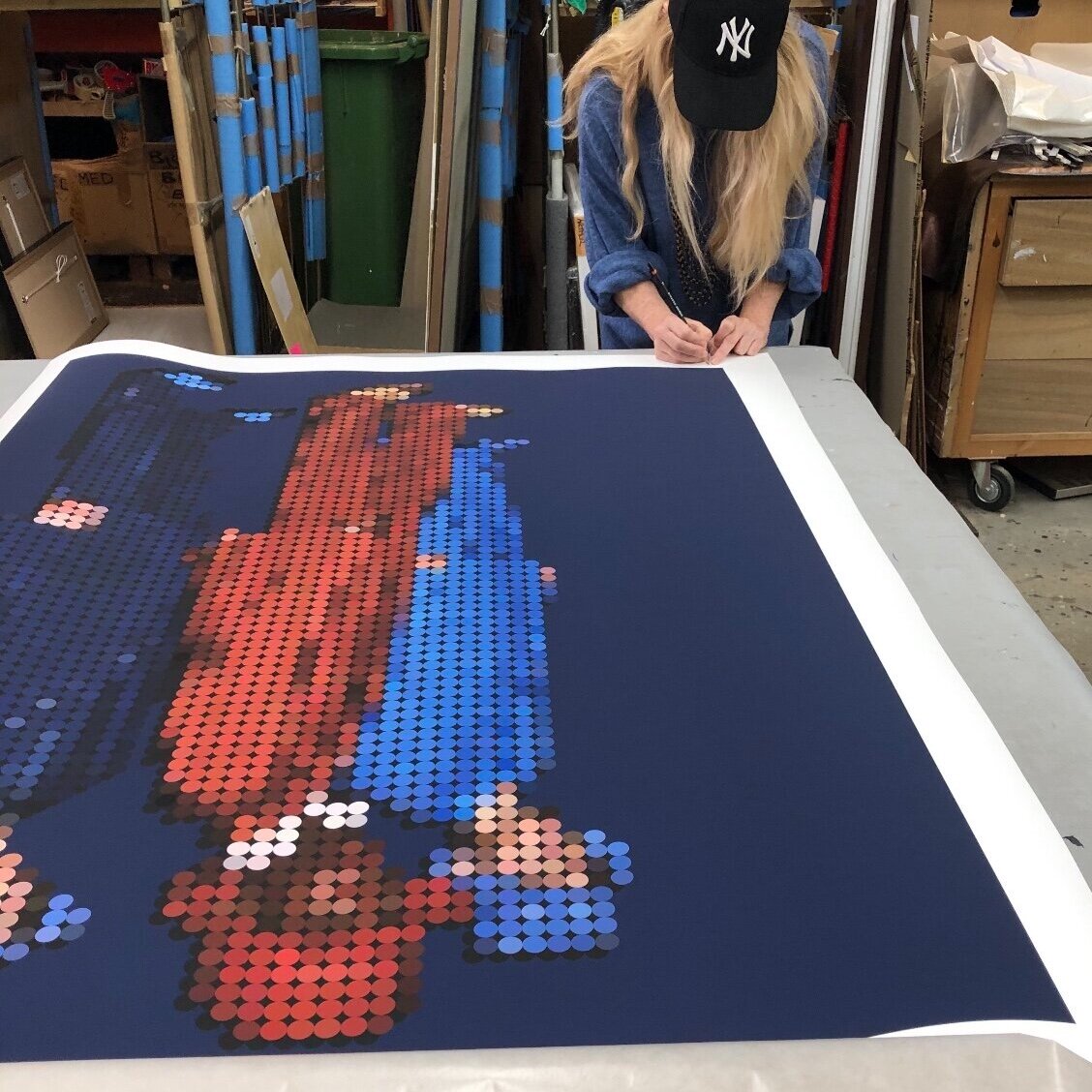 Elsbeth creating art for the showcase in the Flagship Paul Smith, Albemarle Street Store.
This collection was exclusively designed for Sir Paul Smiths 50th Anniversary Celebrations and London Fashion Week 2020.
The first Paul Smith shop on Albemarle Street did not sell clothes. Opened in 2005, No. 9 Albemarle Street was originally a place for Paul to show and sell furniture, objects and artworks that he collected on his travels around the world.
When the shop expanded to become the London flagship in 2013, Paul wanted to retain this aspect of No. 9. The newly expanded shop was conceived as an eclectic environment where shirts and sculpture could be shown side-by side.
Here you can see Elsbeths art in place for the 50th Anniversary.